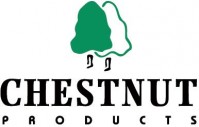 Chestnut Products
Wokingham Tools stock a range of Chestnut Products. Chestnut Products have quickly become a well known and trusted supplier of quality wood finishes with a special emphasis on products for woodturners.


CHESTNUT ACRYLIC LACQUER 500ml

A water based lacquer which can be used either straight onto bare wood or over Chestnut Products' Acrylic or Cellulose Sanding Sealers. The omission o...
More Info

All lines on our website are not always stocked in store. Please call before visiting the shop to check stock levels.